HostGator Overview
The privately owned HostGator is not the most veteran hosting company on the market, but they do have ten years of experience and successfully host more than 8 million domain names and their websites. The company's scalable services work for everything from small, one-man business web sites to massive international corporation home pages. HostGator boasts some impressive prices and tons of extras thrown in for free. This includes free site transfers from other hosts, unlimited space and bandwidth. All these features have earned them a place in the upper echelons of web hosting companies.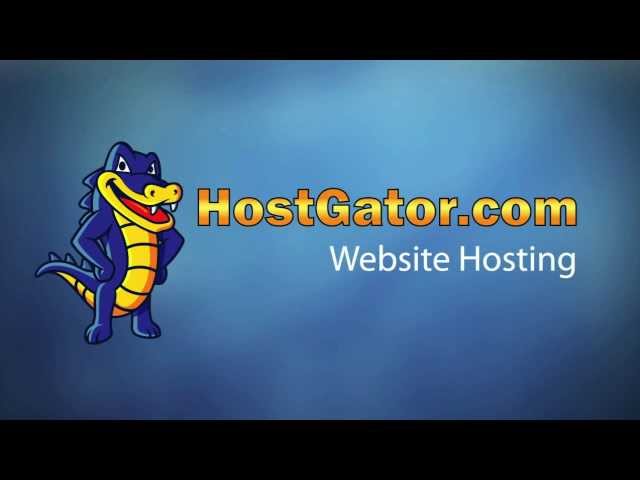 Hosting Features:
| Techie Features | Marketing & Bonus Features |
| --- | --- |
| Unlimited Space | $100 Free Marketing Credits |
| Unlimited Bandwidth | Premium Site Builders: SiteStudio & Soholaunch |
| 1 Free Domain | Wordpress Integration |
| Unlimited FTP Accounts | AwStats, Webelizer, Log Access Easy to Use tools |
| Unlimited MySQL Database | |
| cPanel & Fantastico Control Panels | |
| 99.9% Uptime | |
Hosting Plans:
HostGator's plans come in three varieties. The most basic plan starts with a single domain, shared SSL certificate and unlimited disk space and bandwidth. You'll get everything you need to start your site out quickly. WordPress hosting, cPanel access and subdomains are all included even with the most basic plan. This all comes with no long-term contract, a 99.9% uptime guarantee and a 45 day money back promise if you are unsatisfied with the service for some reason.
For those who need multiple domains and high-end services, HostGator's upgraded plans feature private hosting and unlimited domains. You'll also get an upgraded customer service plan that gives you your own toll-free number that gives you instant access to a specialist whenever you need. The medium-level plan also features some optional add-ons if you don't need the full business plan but only some aspects of its security and unlimited services. However, with only three plans, some mid-range customers might have hard time finding a HostGator plan that is specific enough to their needs.
Pricing Concerns:
HostGator's plans are competitively priced when compared to other comparable hosting plans from other providers. However, the advertised prices on the front page are those you get for signing up for three years at a time. While it's true that they have no contract, you can't get the lowest prices without committing to a long-term hosting cycle. Domain registration and private registration also costs extra. However, since most businesses want to keep their website for more than a year, the three-year price is a very good deal.
Customer Support:
HostGator provides 24x7 support and instant setup with even their most basic plan. For those who purchase the high-end plans, they even get their own toll-free number that takes them directly to a HostGator agent. While most users have no complaints about HostGator's customer service, those who have ran into problems, whether they are HostGator's fault or their own, have found that the customer service agents can be evasive in these circumstances. The most common complaint is refusal to let the customer speak to a customer service manager and refusing to give out their full name. However, despite these faults, most users have had their problems resolved in a timely manner.
Reliability:
HostGator endeavors to maintain 99.9% uptime. Most users have had little complaints about the services speed and uptime. However, since the basic plan features shared hosting, timeouts do sometimes occur during peak periods and unexpected outages have occurred from time to time. However, the company's 24-hour support promise seems to be valid and most problems are quickly fixed in a timely manner. These problems are most common on the lowest level of hosting. When the price of this service is taken into account, the overall value is very good regardless of occasional issues that are common to all shared hosting solutions.
Ease of Use:
HostGator is as easy to use as any other hosting company. Their sign-up process is particularly of note. It's very uncomplicated and straightforward. Each add-on has a clearly labeled price. There are no last-minute surprises that drive the price up. HostGator promises to instantly have your site available and it does indeed keep this promise. Navigating the cPanel interface feels intuitive and familiar. Installing WordPress and other add-ons is also easy and quick.
Bottom Line:
While HostGator's entry level plan is not perfect, it does do the trick for companies that have minimal website needs at a great price. The upgraded plans also give you a lot for your money. HostGator didn't get to 12,000 servers and 5 million hosted sites by doing a half-hearted job. HostGator is a viable and reliable option for your hosting needs.
Advertising Disclosure