FatCow Overview:

In the world of website hosting, 'FatCow' emerged onto the market in 1998 with their own mantra in defiance of their competitors. FatCow arrived with a desire to simplify the complex process of selecting a web hosting service; providing an outlet for a new audience to get online. Coming out of New Mexico in the United States, the company has been offering their pun and wordplay infused services with simplified prices for anybody who needs a helping hand in the world of web hosting.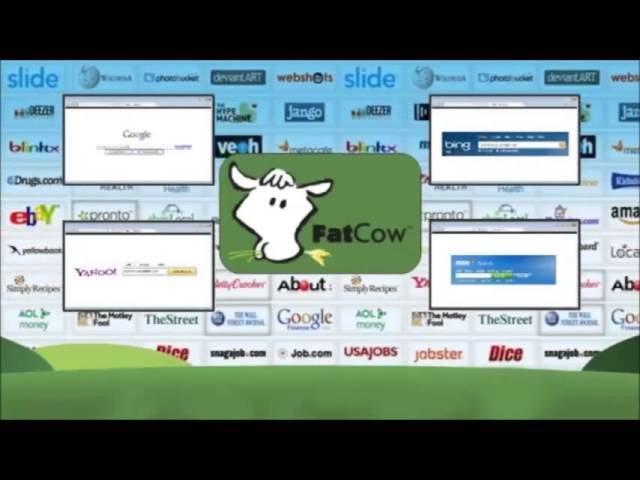 Hosting Features:

For the technical details of FatCow, you can look forward to these statistics:

| Techie Features | Marketing & Bonus Features |
| --- | --- |
| Unlimited Space | Google, Yahoo and Facebook. (Google & Yahoo only available to North America) |
| Unlimited Bandwidth | A choice of two builders, based on templates |
| Unlimited FTP accounts | One button installation for popular installations such as Joomla & WordPress |
| Unlimited My SQL Databases | Control Panel tool to monitor Visitor Stats |
| 'Home-Grown' customised control panel, no external software | SubmitNet is available for SEO optimization |
| E-Mail Space: 250 MB | SiteLock, available as an add-on, which fights Identity Theft, Fraud, Spyware, Spam, Viruses & Online Scams |
| 99.9% Uptime | |
Hosting Plans:

FatCow are helpful in the structure of their hosting schemes, catering for both high-end and starting users. The most basic package is succinctly named the 'The MiniMoo.' The starter package is offered as a way for complete beginners to own their own domain and begin to build their online presence from a grass roots level. The plan includes an e-mail account linked to the domain, e-mail forwarding to transfer from old accounts and an auto responder function. The folks at FatCow are also nice enough to include a fully customisable 'Coming Soon Page' for those of you who want to reserve the website and work on it later.

As is standard with all FatCow products, you're fully entitled to the 'Moo Crew Support' which involves 24/7 phone and e-mail help, live chat, a customisable control panel, an FAQ library and step-by-step tutorials. Webinars, newsletters and even 'witty cow puns' also come in the package, at an astounding $5 for the first year. For everybody else, that's roughly £3 or €4.

True to their nature of simplifying everything, they only offer one other upgraded plan; 'The Original FatCow Plan.' This "beefed up plan" offers a significant amount more than its little brother, including POP Mailboxes, SSL Secure Server, FTP Users & SubUsers and some surprising bonuses such as $125 for Search Engine Ad Credits and $50 Social Networking Ad Credits. Servers are backed up daily and they offer a load-balanced platform for stability. Unfortunately even on this plan, FatCow offers Shared Server Hosting only.

Pricing Concerns:
FatCow offers a fantastic value for money when compared to its rivals. The lack of bolt-on features and extensive package lists may pigeonhole it for some people who would prefer a wider range of choice and customisation, but you would struggle to find a cheaper alternative. The MiniMoo is only $5 for the year and the more advanced package weighs in at a very respectable $3.15 per month. FatCow is quite unique in its lack of small print and additional extras that unceremoniously ambush you at the checkout stage.

Customer Service:

FatCow are very proud of their customer support package, which is offered with the same calibre across both of their hosting platforms. There is a live web chat available twenty four hours a day, I connected to an assistant three or four times and each time it took less than a minute. The staff are friendly and very eager to help, not only through online chats but also on the telephone and via e-mail correspondence. If you're not one for human interaction, they also offer FAQs and step-by-step guides.
Reliability:

FatCow are confident enough to offer a 99.9% uptime guarantee, which contends with their far more expensive rivals. In reality, it is very difficult to find a 100% uptime guarantee because of the potential for unforeseen circumstances. There is also a convenient "Manage MySQL" in the user account of any customers of FatCow.
Ease of Use:
FatCow's mantra is ease-of-use, so they excel greatly in this department. They have a sleek and clean interface, with many one-button install features and a great many cow puns to take the stress from web hosting. Their single home-grown control panel means assistance is very easy and very straightforward.
Bottom Line:

In essence, FatCow could be the perfect solution for anybody looking to break into the world of web hosting. For those of you who are already veterans in the field, you might want to look elsewhere for more features; but be prepared to part with more money!

Advertising Disclosure